Terms & Conditions of Sale
The Braid Shop Ltd trading as Kalsi Cords

The Braid Shop Ltd is a Limited Company in England & Wales, Registration Number 7750145 and is registered for VAT, no.GB328324704
The address and registered office is Unit 8 Mahal Business Centre, Nottingham Road, Leicester LE5 4GH United Kingdom.
These Terms and Conditions of Sale will apply between you and The Braid Shop Ltd when you buy goods from kalsicords.co.uk
The Terms and Conditions of Sale do not affect your statutory rights.
Kalsi Cords' Terms and Conditions of Sale may be subject to change without notice, so it is up to you to check them before ordering goods. If you do not agree to be bound by our Terms and Conditions of Sale you should not buy goods from our website. If you have any queries relating to the Kalsi Cords Terms and Conditions of Sale please contact us by email on [email protected] before ordering your goods.
Your contract for purchases made through the websites www.kalsicords.co.uk is with The Braid Shop Ltd.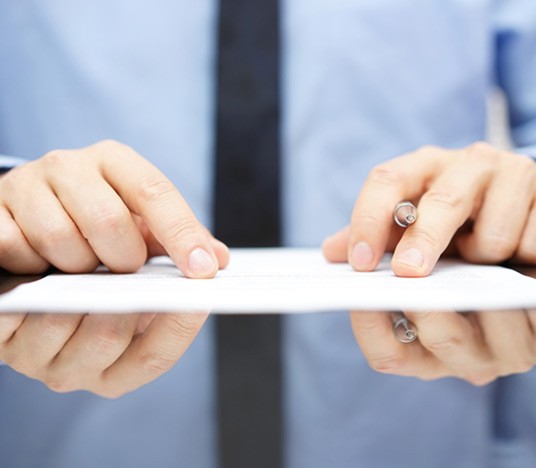 You undertake that:
All details you provide to www.kalsicords.co.uk are true, accurate, current and complete in all respects.
The credit or debit card you use is your own and that there are sufficient funds in your account to cover payment of the goods ordered.
We may communicate with you using your e-mail address.
You are responsible for any purchases made using your username and password and that you make every effort to keep those details safe and not disclose them to anyone.
Kalsi Cords may terminate your access to our websites immediately and without notice if it sees fit.
If you break these Terms and Conditions of Sale, you will be responsible for any liabilities that may be incurred including, but not limited to, costs and expenses to us and our suppliers including reasonable legal fees (if applicable). You will remain liable if someone else uses your personal information unless you can prove that such use was fraudulent.
Privacy
By using the websites kalsicords.co.uk you consent to our processing your personal information. However, we never pass your details to third parties (except courier companies who are provided with your delivery address, your email and your contact number) and we comply fully with all aspects of the UK Data Protection Act (1998). You can have your details removed from our database at any time by emailing us at [email protected]
Ordering
All orders are subject to acceptance and product availability. Availability information for goods is listed in the product description. A contract for the sale of goods will exist between you and Kalsi Cords when we accept your order and confirm by email that the goods have been dispatched. You must check that the details on this confirmation email are correct and contact us as soon as possible if any details are incorrect.
There may be a customs charge to import goods into your country which we don't have any control over, nor do we pay anything towards these fees, it is your responsibility to check these rules with your local postal office or similar.
All prices listed on the Kalsi Cords website are correct at the time when they are entered, and every effort is made to keep them up to date. We reserve the right to change prices of goods at any time. All prices include VAT at the prevailing rate.
Returns & Cancellations
If your order is cancelled a fee of 10% of the total order will be incurred. For returns you are responsible for postage costs to return the item to us.
Please note, made to order/custom item are non-refundable and non-returnable. This includes larger quantities of certain products where the website clearly states, this item is made to order.
Production & Delivery
On Monday-Friday any orders received before 3.00 p.m. will be despatched on the same day. We charge for all shipping. Delivery rates will be displayed once you enter your address at the checkout.
Once dispatched, our normal delivery time is 1-2 working days. We aim to deliver goods within the times stated, but all delivery times are approximate and may be subject to factors outside our control. Goods will be sent to the address given by you in your order. If you are ordering more than one item, your goods may be sent to you in instalments if certain items are out of stock.
When we send items by courier your name, address, email and contact number are shared with our chosen provider to ensure your delivery makes it to the specified destination. Our chosen courier may contact you directly to provide estimated delivery times.
Payment
All orders must be paid for in full prior to despatch of goods.
Cancelling an Order/Returns Procedure:
You may cancel an order at any time within 7 days of receiving the goods by emailing us at [email protected] by telephoning us or by returning the goods to us within a 14 day period. Once the goods are received by us in their original condition, you will receive a full refund for the goods less the cost of the postage.
Copyright
Kalsi Cords reserves Copyright on all its website content including images, media and text. You may only download the content for your private, non-commercial use and it cannot be imitated or reproduced without our permission. If you are found using our images for any commercial use you will be contacted by our legal team for fees associated with using our images. If you are interested in using our images contact us directly. 
Provisions of the Terms and Conditions of Sale
Each provision of the Terms and Conditions of Sale shall apply separately and survive even if for any reason one or other of those provisions is held to be inapplicable or unenforceable in any circumstances.
Your Statutory Rights
Your statutory rights are not affected by these Terms and Conditions of Sale.
Law
The Terms and Conditions of Sale shall be governed by and construed in accordance with the laws of England.
PRIVACY POLICY
Shopping
In order to use the shopping pages on this website, you must provide certain information. During ordering you are required to give contact information (such as name, email, and delivery address), financial information (such as credit card number, expiry date) and a password. Your credit card information is not held on our website, but on the website of the financial institution you use e.g. Paypal.
We use this information for billing purposes and to fulfill your orders. If we have trouble processing an order, we will use this information to contact you. We may occasionally send you information from time to time that may be of interest, such as special offers, promotions, new products and services or a newsletter. If you no longer wish to receive our newsletter and promotional communications, you may opt-out of receiving them by following the instructions included in the communication. We use your email address and password to allow you to retrieve your contact information when placing future orders on the web site. Your financial information is not retained for this purpose. We do not share your personal information with third parties for marketing purposes.
Security
The security of your personal information is important to us. When you enter sensitive information (such as credit card number) on our order forms, we use PayPal, a Payment Service Provider. Kalsi Cords does not collect or keep your sensitive card details as that element of the transaction is handled entirely by PayPal. We follow generally accepted industry standards to protect the personal information submitted to us, both during transmission and once we receive it. No method of transmission over the Internet, or method of electronic storage, is 100% secure. Therefore, while we strive to use commercially acceptable means to protect your personal information, we cannot guarantee its absolute security.
Customer Service
Based upon the personally identifiable information you provide us, we will send you an email to confirm receipt of your order, we will also communicate with you in response to your enquiries, to provide the services you request, and to manage your account. We will communicate with you by email or telephone, in accordance with your wishes.
Legal Disclaimer
We reserve the right to disclose your personally identifiable information as required by law and when we believe that disclosure is necessary to protect our rights and/or to comply with a judicial proceeding, court order, or legal process served on our Web site.
Log Files
As is true of most websites, we gather certain information automatically and store it in log files. This information includes Internet Protocol (IP) addresses, browser type, Internet Service Provider (ISP), referring/exit pages, operating system, date/time stamp, and clickstream data. We use this information, which does not identify individual users, to analyze trends, to administer the site, to track users' movements around the site and to gather demographic information about our user base as a whole. We do not link this automatically-collected data to personally identifiable information.
EU COOKIE LEGISLATION
Like many websites, we use "cookie" technology to collect website usage data to improve our Services. A cookie is a small data file that is transferred to your computer's hard disk. Kalsi Cords uses cookies to better understand how you interact with us, to monitor aggregate usage by our users and web traffic routing on our services and to customize and improve our services. We use Google analytics to help us understand how visitors use our site – this is anonymous. We also use a 'share this' plug in which enables you to share our website's content with social networks. Most Internet browsers automatically accept cookies. You can instruct your browser, by changing its settings, to stop accepting cookies or to prompt you before accepting a cookie from the websites you visit.
Links to Other Sites
This website contains links to other sites e.g. Facebook and Twitter, that are not owned or controlled by Kalsi Cords. Please be aware that we, Kalsi Cords, are not responsible for the privacy practices of such other sites.
We encourage you to be aware when you leave our site and to read the privacy statements of each and every website that collects personally identifiable information. This privacy statement applies only to information collected by this website.